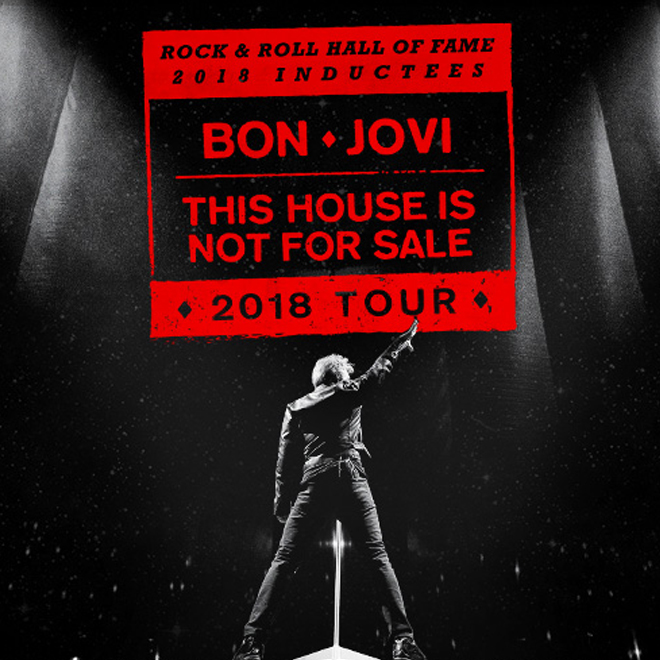 Bon Jovi
This House is Not for Sale Tour
Global rock icons and newly announced Rock & Roll Hall of Fame 2018 inductees Bon Jovi have announced the spring leg of their This House Is Not for Sale Tour...
READ MORE

View Seating Map
About The Show
Bon Jovi to bring This House is Not for Sale Tour to Prudential Center
Global rock icons and newly announced Rock & Roll Hall of Fame 2018 inductees Bon Jovi have announced the spring leg of their This House Is Not for Sale Tour, presented by Live Nation. The run will include a stop at Prudential Center in Newark, NJ on April 7 & 8. The Grammy-winning band will also celebrate their return to the road with the re-release of This House Is Not For Sale as a new version, containing two brand new songs, "When We Were US" and "Walls," available via all download and streaming partners on February 23.

Take A Listen
Other Great Shows
©2007-2018 Prudential Center. All Rights Reserved.
The Prudential Center trademark and logos are used under license from The Prudential Insurance Company of America, a subsidiary of Prudential Financial, Inc., headquartered in the USA, neither of which is affiliated with Prudential plc, a company headquartered in the United Kingdom.