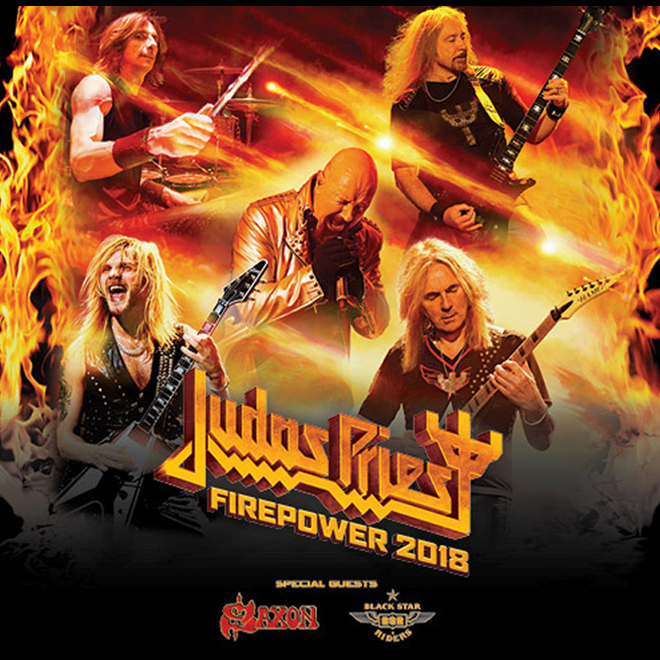 Judas Priest
Firepower Tour 2018
One of heavy metal's most legendary acts will be hitting the road in 2018 in support of their new studio album, 'Firepower,' with a stop at Prudential...
READ MORE

View Seating Map
About The Show
The tour will feature the line-up of singer Rob Halford, guitarists Glenn Tipton and Richie Faulkner, bassist Ian Hill, and drummer Scott Travis.
There are few heavy metal bands that have managed to scale the heights that Judas Priest have during their 40-year career. Originally formed during the early '70s in Birmingham, England, Judas Priest is responsible for some of the genre's most influential and landmark albums (1980's 'British Steel,' 1982's 'Screaming for Vengeance,' 1990's 'Painkiller,' etc.).

Doors
6:00 PM

Starts
7:00 PM

Parking

Plan Your Visit

Take A Listen
Other Great Shows
©2007-2018 Prudential Center. All Rights Reserved.
The Prudential Center trademark and logos are used under license from The Prudential Insurance Company of America, a subsidiary of Prudential Financial, Inc., headquartered in the USA, neither of which is affiliated with Prudential plc, a company headquartered in the United Kingdom.