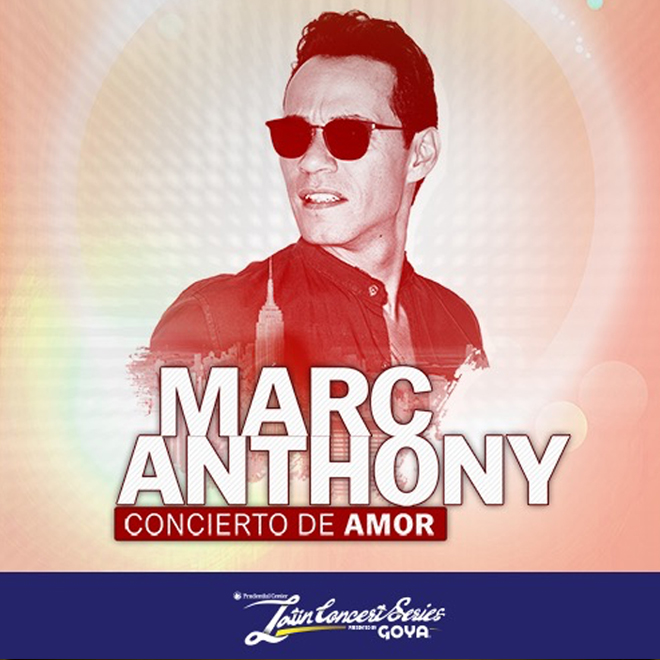 Marc Anthony
"Concierto Para Los Enamorados" 2018
Two-time Grammy and five-time Latin Grammy Award-winner returns to the Rock for his third consecutive Valentine's Day weekend celebration...READ MORE

View Seating Map
About The Show
Two-time Grammy and five-time Latin Grammy Award-winner Marc Anthony will return to Prudential Center for his third consecutive Valentine's Day weekend celebration on February 17 at 8 p.m.
The new concert follows Marc Anthony's widely successful "FULL CIRCLE" tour which crossed the US throughout 2017. The tour played at stadiums to sold out audiences all over the world and to sold out arenas in the US.

Doors
7:00 PM

Starts
8:00 PM

Parking

Plan Your Visit

Take A Listen
Other Great Shows
©2007-2018 Prudential Center. All Rights Reserved.
The Prudential Center trademark and logos are used under license from The Prudential Insurance Company of America, a subsidiary of Prudential Financial, Inc., headquartered in the USA, neither of which is affiliated with Prudential plc, a company headquartered in the United Kingdom.