As a Prudential Center Cornerstone Partner, your company will be one of an exclusive group of companies that will have the unique opportunity to create brand affinity through direct association with a wide variety of major sporting events and live entertainment that will take place in Prudential Center on a year-round basis. As a category exclusive partner, a relationship with Prudential Center will establish significant brand awareness to many key demographic groups, energize demand for your products and offer the opportunity to be favorably associated with the upscale multi-purpose venue that delivers a positive experience presented at every Prudential Center event.
Cornerstone Partnerships
A Prudential Center Cornerstone Partnership can offer your company an integrated marketing package to enhance the marketing of your brand in the New York/New Jersey Metro region and may include elements such as:
Category Exclusivity
Entitlement Opportunities
Permanent in-arena signage
Brand recognition on the multi-million dollar, state-of-the-art scoreboard, 360° LED signage
Exposure on our 4,800 square foot spectacular LED screen on the front of the arena and facing Newark's Penn Station
On-site brand / product integration
Concourse displays
VIP hospitality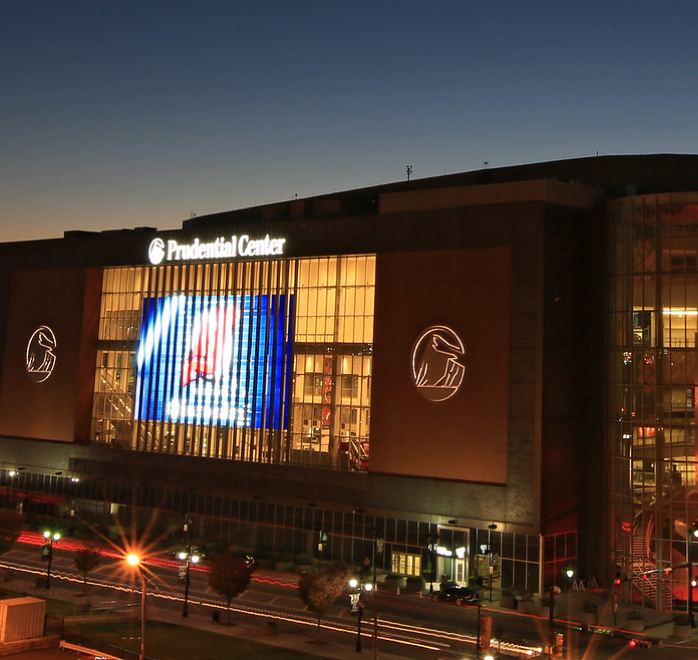 ©2007-2023 Devils Arena Entertainment LLC. All Rights Reserved.
The Prudential Center trademark and logos are used under license from The Prudential Insurance Company of America, a subsidiary of Prudential Financial, Inc., headquartered in the USA, neither of which is affiliated with Prudential plc, a company headquartered in the United Kingdom.
If you are having problems using this website, including problems accessing any portion of this site using screen reader technology, please call 973-757-6000 or email guestservices@prucenter.com for assistance.
What can we help you find?
What can we help you find?